Basketball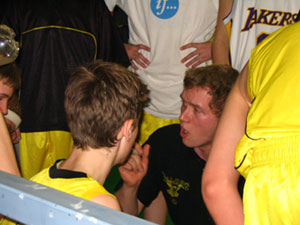 Starting back in 1999 playing streetball during the summer, I quickly fell in love with basketball and signed up as a player with Falcon. Over the years basketball has given me a vast array of experiences traveling the world and making many new lasting friendships.
After I quit playing, I have focused on coaching and some of my activities over the years have lead to articles or other material possible useful to others. Unfortunately, some of the material is only available in Danish.
Please don't hesitate to contact me if you have any questions or comments.